Here it is! (PDF Download)
Audio Version! (MP3 Download Coming Soon!)
YouTube Version (Coming Soon!)
Recently we lost one of the greats among the Transformers family, Jack Angel. The voice of Astrotrain, Ultra Magnus, Omega Supreme and many others, Mr. Angel brought joy to millions of kids over the years with his immense talents. He helped turn the G1 cartoon from just another kids' show, into some genuine Saturday morning adventures. We here at Transformers ReAnimated would like to dedicate this month's issue to his memory, and pass our condolences to his friends and family.
Happy New Comic Book Wednesday! Help yourself to a FREE and brand new issue of Transformers: REANIMATED!
With issue 28 this month we return to Cybertron once again where we are reintroduced to Plodd. A rotund Autobot with good intentions.
While Elita-1, Impactor, Ultra Magnus and others work to keep the ever-growing Decepticon threat at bay, Plodd stumbles onto Shockwave's secret plans to restore Cybertron to full power and bring his leader, Megatron back.
Does the lethargic Plodd have the speed to stop Shockwave's sinister plan or will this slow-and-steady Autobot be the downfall for Impactor and his team? You'll just have to download this month's issue to find out.
We are grateful that this month's cover was masterfully created by one of the greats of Transformers history, Bob Budiansky. A man who worked on the original Marvel comics of Transformers at the very beginning as well as having named most of the characters you and I love.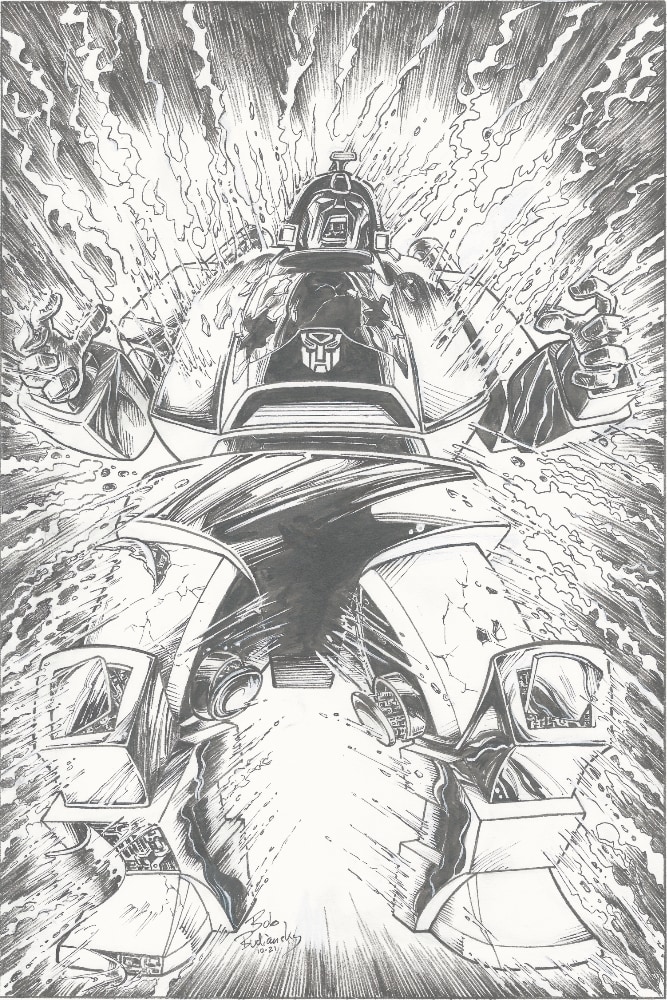 Written by Greig Tansley from the Unfunny Nerd Tangent podcast and Youseph (Yoshi) Tanha from the YoshiCast, this G1 adventure follows in the Transformers: ReAnimated tradition of bridging the gap between the cartoon's second season and the 1986 Movie that defined the childhood of millions, worldwide.
So, if you *did* you like issue 28: Run, Plodd… Run, then please consider contacting SKYBOUND Entertainment (Via E-mail or Twitter) and let them know you would have liked to see Transformers: REANIMATED as an ongoing comic book series written by Yoshi and Greig.
'Till All Are One!