It was a few months ago when I handed Damon Batt the script for Transformers: REANIMATED, Issue 6, 'Kremzeek Not Included'. He asked if we had any ideas for the cover. The honest answer was, no we didn't.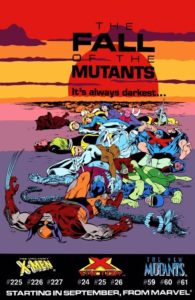 Damon then wanted to know the bullet points of the story in issue 6. Which I gave him and he was pretty excited by it.
The first idea that popped into his head was an homage to an old X-Men poster he owned. The description he gave me was one built upon wanting to replace the sun with Kremzeek and adding Mount St. Hilary and the Autobot Ark in the background. It sounded perfect and I was sold from just the description alone. Then his very first ten-minute sketch proved that we are both on the same page when it came to the cover of this issue.
It was only a week or so later while Greig and I were reviewing the script that I had the notion of wanting to add Optimus Prime to the cover. Even though we don't read that Optimus Prime goes down in the script, it is implied. I wanted the cover to bridge that gap between the words and what the script was implying. To give the readers a visual of the devastation that Kremzeek causes in the issue.
With a little reworking, Damon was able to insert Optimus Prime to the cover. The final product is almost like a Where's Waldo of dispatched Autobots. I love that about it.