Man, this is great! What Greig and I have to show you makes both of us so happy.
Shortly after we recorded the reading of Transformers: REANIMATED issue 6, 'Kremzeek Not Included' with two of the Audio Knights Theater voice actors, one of them – RD Blade, was so inspired by the project and the reading we recorded together that he decided to draw up a couple of pages from issue 6 for us to share. And man, are we amazed by what he sent us!
The first penciled-out page that RD Blade sent to us was page 1 from issue 6.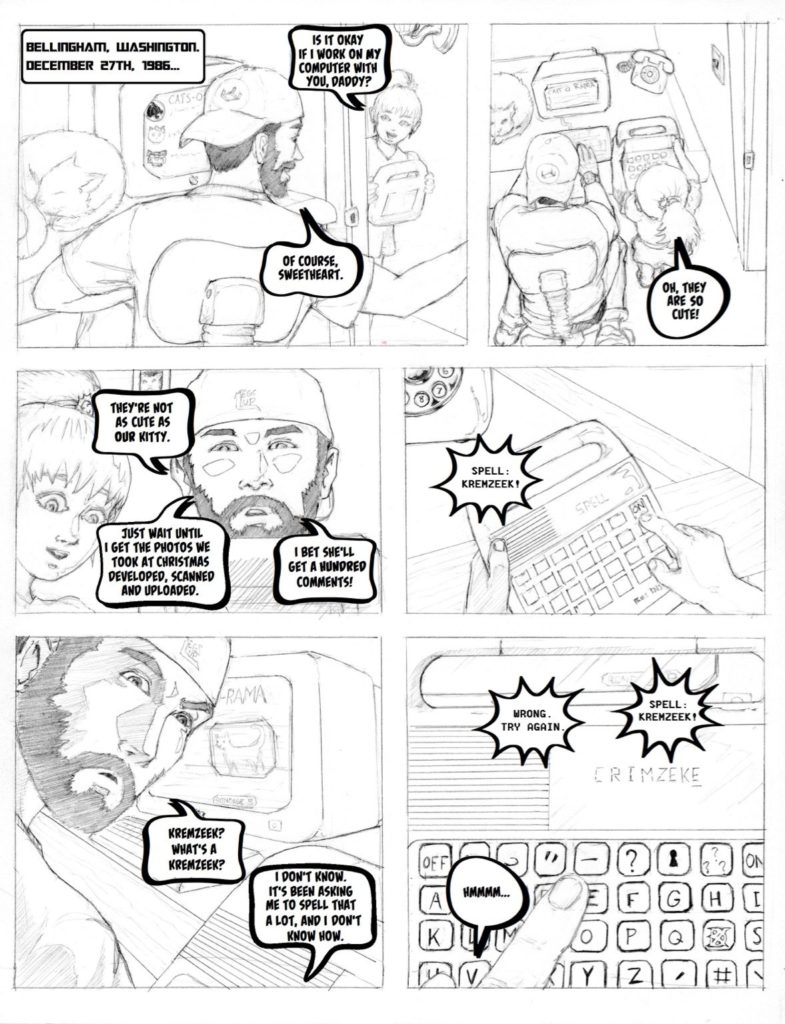 Greig and I were completely blown away by RD Blade's work. Being able to see our words turned into an actual comic book page left us both speechless. (Which, as you all know, is tough to do.)
After we collected ourselves, Greig went to work adding the text and speech bubbles in the appropriate places. Honestly, a fantastic job from someone who has never done that kind of thing before.
The other page that RD Blade sent us was page 19. Spoiler warning!!! If you haven't read the comic and you don't want to be spoiled, then stop here and go read issue 6 first.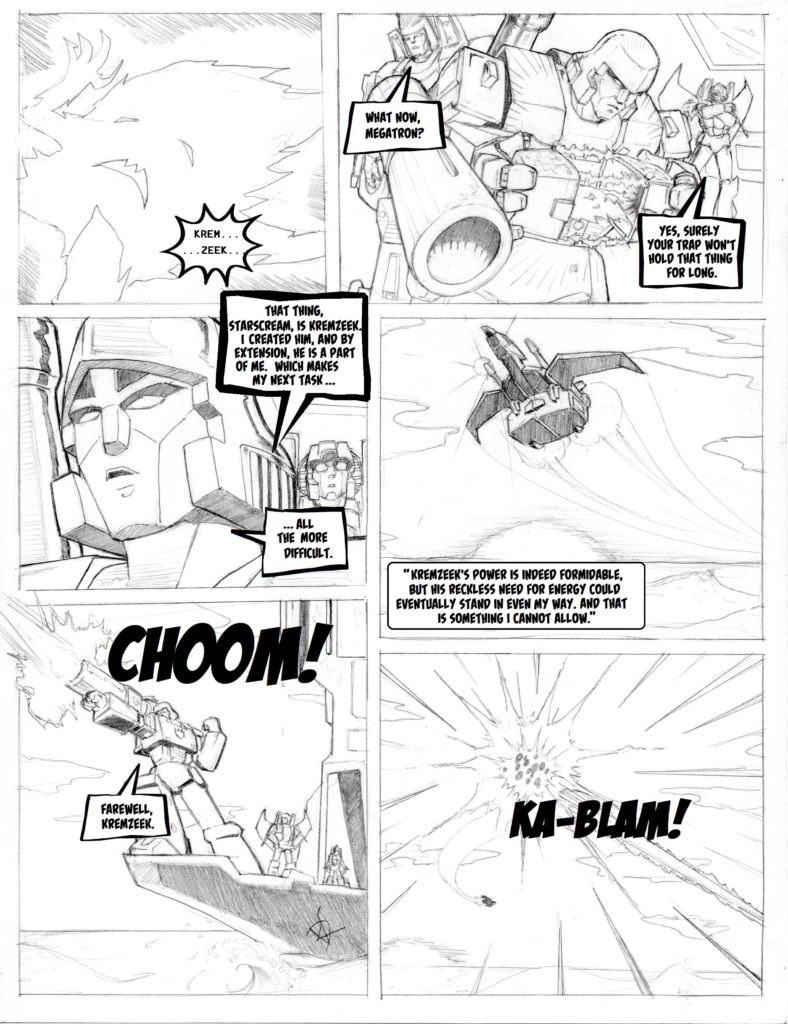 Again, Greig and I just love how this whole thing came together. RD Blade took our words and turned them into pictures. It's our dream for this comic book series to be fully realized and RD Blade brought us two amazing pages closer to that dream. We sincerely thank him for all the time and work he put into this.
Did you like what we are trying to do here with Transformers: REANIMATED? Then please consider contacting SKYBOUND Entertainment (Via E-mail or Twitter) and let them know you would have liked to see Transformers: REANIMATED as an ongoing comic book series written by Yoshi and Greig.
'Till All Are One!