Podcast: Play in new window | Download
Now you can download an audio version of Transformers: REANIMATED, issue 4, Attack of the 4000-Foot Frenzy, Part 2. It's also up on iTunes, Google Play, and most other podcast feeders.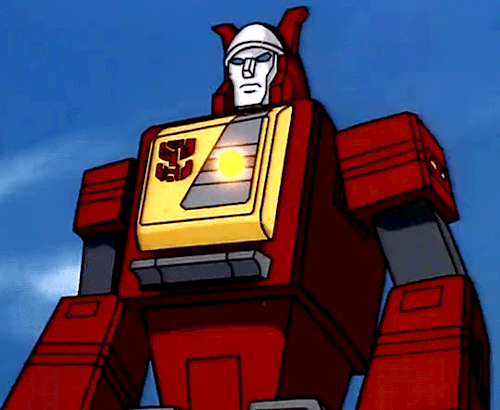 Greig and I didn't get this reading of issue 4 out last month as we had hoped to. Thanksgiving and travel plans on my end got in the way of being able to get it recorded and edited before issue 5 came out. But it is out now and we hope you enjoy and get a laugh out of it. I know that while recording it, we sure did. Also, the reading of issue 5 is coming this month. Stay tuned!
For this episode, Greig and I are reunited by Transformers: REANIMATED fans, James Fisher (A.K.A. Dogcades – Twitter, Instagram) and Toby Hixson (ALPHAMAGNUS – Patreon, Twitter, Instagram), as we read through issue 4 and voice out the cast of characters.
Toby and James are so fun to work with and they have an INCREDIBLE vocal character range! We had so many laughs during this recording that we think you will be chuckling right along with us.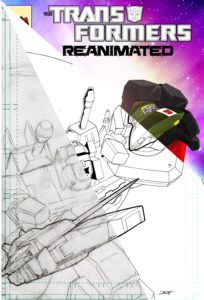 If after listening to Transformers: REANIMATED issue 4, Attack of the 4000-Foot Frenzy, Part 2, and you think you want to lend us your voice for a future script reading, just send us an E-mail and we will get you on the list!
Finally, did you like our fourth issue: Attack of the 4000-Foot Frenzy, Part 1? Then please consider contacting SKYBOUND Entertainment (Via E-mail or Twitter) and let them know you would have liked to see Transformers: REANIMATED as an ongoing comic book series written by Yoshi and Greig.
Till All Are One,
Yoshi & Greig.