Here it is! (PDF Download)
Audio Version! (MP3 Download Coming Soon!)
YouTube Version (Coming Soon!)
Today is the first Wednesday of the month. That means New Comic Book Day is finally here, and man, oh man do we have a fantastic tale for you! A tale with an equally fantastic cover by Chris Batista and John-Paul Bové.
Issue 48, A REAL AMERICAN HERO! continues the Transformers crossover you always wanted to see as a kid with everyone's favorite, highly trained special mission force, G.I. Joe! I hope you're ready for the second issue in a four-issue limited series.
Deathcobra: the fearsome creation of both Cobra and the Decepticons, infiltrates G.I. Joe Headquarters with his vicious benefactors. But Duke has a few surprises of his own when he reveals several disguised Autobots hiding within the Joes' heavily fortified base.
With both sides on high alert and ready for conflict, anything can happen. Will Duke and Optimus Prime be able to prevent an all-out war with Cobra's newly-created Transformer before things get out of hand? Or will an outrageous battle of good vs. evil be the only outcome Megatron and Cobra Commander allow?
To find out, you'll have to download this month's free issue.
This amazing adventure continues with issue 48 as two celebrated childhood properties from the 80s do battle within these pages. Chris Batista and John-Paul Bové continue their amazing work with this issue's cover; two fantastic artists who have an established history of working on both Transformers and G.I. Joe.
Chris Batista worked on the original G.I. Joe comics that reintroduced the Transformers in the early 90s as Transformers: Generation 2. And of course, John-Paul Bové who has not only worked on G.I. Joe titles from IDW, but also worked on several G1 titles such as Transformers: ReGeneration One and Transformers: '84.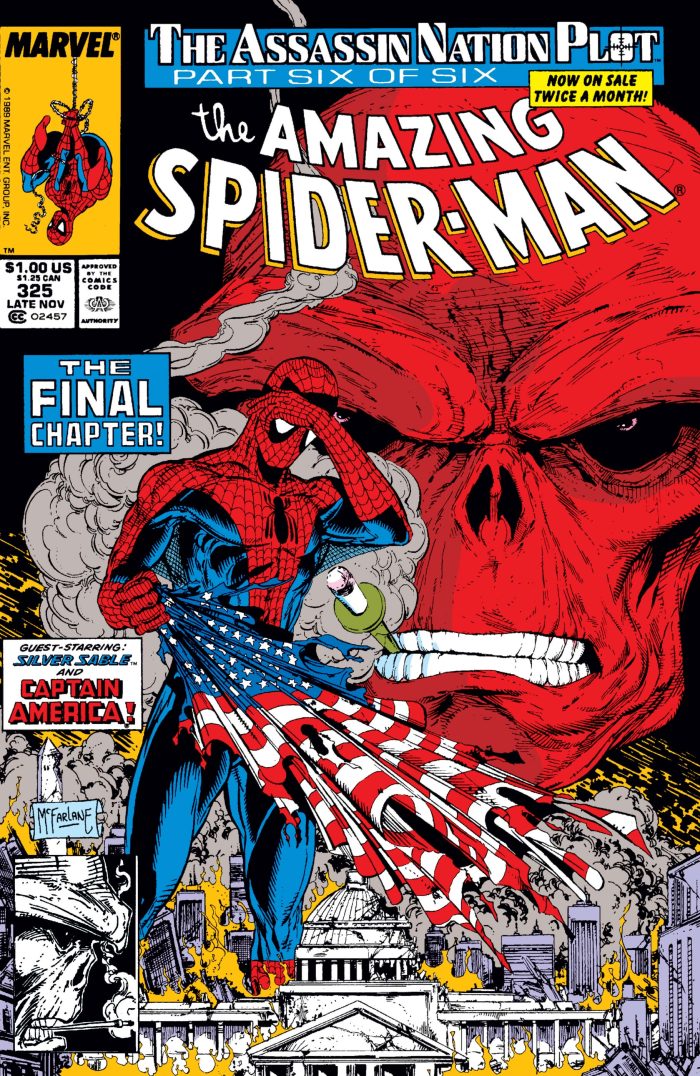 The cover for today's issue of Transformers: ReAnimated was inspired by issue #325 of The Amazing Spider-Man, originally by the spectacular Todd McFarlane.
Greig and I could see the potential of this McFarlane cover. With a little imagination, the two of us believed homaging this cover could convey the epic battles that lay within the pages of this issue.
Written by Youseph (Yoshi) Tanha from the YoshiCast and Greig Tansley from the Unfunny Nerd Tangent podcast, this G1 adventure follows in the Transformers: ReAnimated tradition of bridging the gap between the cartoon's second season and the 1986 Movie that defined the childhood of millions, worldwide.
So, if you *did* like issue 48: A REAL AMERICAN HERO, then please consider contacting SKYBOUND Entertainment (Via E-mail or Twitter) and let them know you would have liked to see Transformers: REANIMATED as an ongoing comic book series written by Yoshi and Greig.
'Till All Are One!