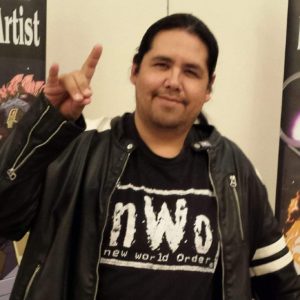 Before I can start to talk to you about the incredible art Damon Batt provided us for the cover of issue 3, I have to first talk about the script. You see, the script for issue 3 is not the original script Greig and I intended to publish. The original script was a Predacons origin story. One that Greig and I were proud of.
This is right where Damon comes in. Damon has a love and knowledge for G1 Transformers that has kept Greig and I on our toes. We are lucky to have Damon working with us because his knowledge complements our own very well.
We told Damon what we would like for the cover and we sent him a copy of the script. Which he read. Then he pointed out why we could not use the Predacons. It conflicted with the later seasons of the Transformers.
All three of us really liked the script and we worked hard for a couple of days to try and find a way to make it work. Alas, it could not be done. We pulled the scrip and replaced it with 'Attack of the 4000 Foot Frenzy' two-parter script. The Predacon script is going to be reworked and we will release it down the road with another combiner team in place of the Predacons.
With a new script and cover idea in Damon's skillful hands, he went right to work on the cover. We sent Damon a picture of 'Attack of the 50ft Woman' poster as our starting point. That same day Damon got back to us with his first mockup sketch of what our cover would look like.
Working with Damon is so much fun. Nearly every day he was chatting with me about the the work he is doing on this cover. Sending me sketch updates, or Tossing me ideas about how to make it stand out.